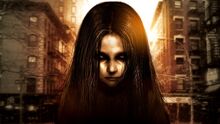 Alma Wade is a powerful psionic who seeks revenge against Armacham Technology Corporation, due to their usage of her in a series of experiments and secret projects with the aim of making her powers financially viable. Alma was a severely troubled child, gifted with tremendous psychic powers, and as a result, she suffered nightmares and was attuned to the negative emotions of the people around her.
People who aware of Alma Wade
Edit
The G-Man
Palpatine
Sith Emperor
Ad blocker interference detected!
Wikia is a free-to-use site that makes money from advertising. We have a modified experience for viewers using ad blockers

Wikia is not accessible if you've made further modifications. Remove the custom ad blocker rule(s) and the page will load as expected.