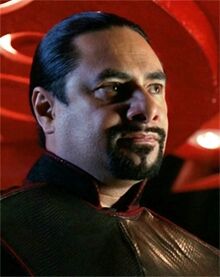 Captain Bialar Crais was born in a Jjaal-Sebacean farming community on Prybella, but while still a boy, he and his younger brother Tauvo were taken from their family and conscripted into the Peacekeeper military. As they were hauled away, Crais' father charged him to look after his younger brother. It was a burden Crais would always remember, one that would later come back to haunt him. He joined the Alliance of Nations
Ad blocker interference detected!
Wikia is a free-to-use site that makes money from advertising. We have a modified experience for viewers using ad blockers

Wikia is not accessible if you've made further modifications. Remove the custom ad blocker rule(s) and the page will load as expected.