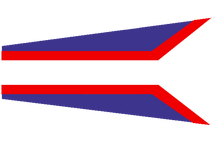 Bretonia is one of the four Houses of the Sirius Sector, alongside Liberty, Kusari, and Rheinland. The Bretonia was one of the last sleeper ships to arrive in the Sirius Sector, almost twenty years after the Liberty, Kusari, and Rheinland had made planetfall on what became their respective homeworlds. In the chaos of the Exodus, the starboard engine array of the Bretonia was destroyed, requiring her to limp the rest of the way to Sirius. Bretonia joined the Alliance of Nations
Ad blocker interference detected!
Wikia is a free-to-use site that makes money from advertising. We have a modified experience for viewers using ad blockers

Wikia is not accessible if you've made further modifications. Remove the custom ad blocker rule(s) and the page will load as expected.