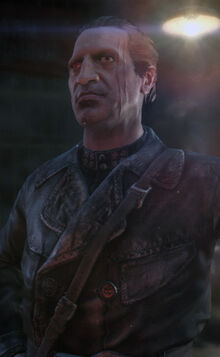 General Czeslav Andreyevich Korbut is the head of intelligence of the Red Line. He orchestrates a good portion of the events (including the spread of many of the viruses) during the Infection war. Manipulative and cruel, Korbut almost becomes responsible for the destruction of whole planets through his plans to conquer them all.
Ad blocker interference detected!
Wikia is a free-to-use site that makes money from advertising. We have a modified experience for viewers using ad blockers

Wikia is not accessible if you've made further modifications. Remove the custom ad blocker rule(s) and the page will load as expected.