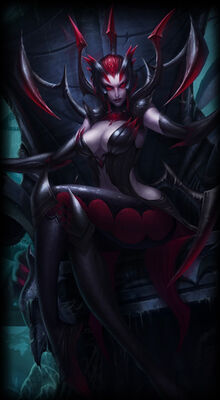 Elise's entrancing beauty and grace conceal the pitiless, black heart of a deadly predator. With ruthless cunning, she lures the unsuspecting with promises of favor from the spider god. Having exchanged her humanity to become something far more sinister, Elise sacrifices the innocent to maintain her power and seemingly eternal youth. No one can fathom how many have been caught in her web, slain to feed her insatiable hunger. She is a Mort in the Multiversal history
Ad blocker interference detected!
Wikia is a free-to-use site that makes money from advertising. We have a modified experience for viewers using ad blockers

Wikia is not accessible if you've made further modifications. Remove the custom ad blocker rule(s) and the page will load as expected.