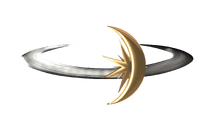 The Galactic Terran Alliance (GTA) was an alliance formed by the human race after rapid political upheavals that pervaded the years following the discovery of subspace. The space-based military wing of the GTA was known as the GTA League of Defense. The intelligence branch of the GTA was Galactic Terran Intelligence (GTI). The GTA joined the Alliance of Nations.
Ad blocker interference detected!
Wikia is a free-to-use site that makes money from advertising. We have a modified experience for viewers using ad blockers

Wikia is not accessible if you've made further modifications. Remove the custom ad blocker rule(s) and the page will load as expected.