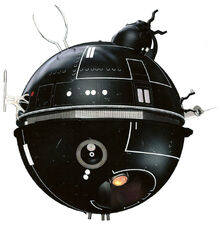 The IT-O was an interrogation droid designed by Imperial Security Bureau and employed by the Galactic Empire. Use of the IT-O was carefully controlled by ISB, though some models found their way into the hands of senior Moffs, military intelligence and even CompForce. They were also employed by Axis Inquisitors and garrison commanders. It is used by the Axis of Empires
Ad blocker interference detected!
Wikia is a free-to-use site that makes money from advertising. We have a modified experience for viewers using ad blockers

Wikia is not accessible if you've made further modifications. Remove the custom ad blocker rule(s) and the page will load as expected.