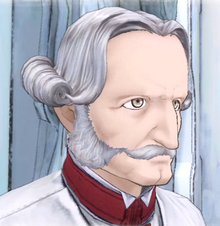 Jean Townshend was the forty-five year old ambassador appointed to Gallia by the Atlantic Federation's Foreign Ministry. Appointed to lead the diplomatic mission to Gallia at an uncommonly young age, Cordelia's kidnapping was decided upon in secret by the Federation's high council and enacted by Townshend, supported by a cadre of elite operatives.
Ad blocker interference detected!
Wikia is a free-to-use site that makes money from advertising. We have a modified experience for viewers using ad blockers

Wikia is not accessible if you've made further modifications. Remove the custom ad blocker rule(s) and the page will load as expected.