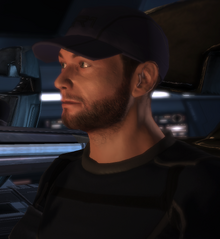 Flight Lieutenant Jeff "Joker" Moreau is a F-15C Eagle fighter pilot. Joker is an excellent pilot and confident to the point of arrogance, wasting no time in pointing out his prowess to others. He's quick to ensure everyone knows his many accomplishments and commendations were all earned, and not due to charity for his medical problems.
Ad blocker interference detected!
Wikia is a free-to-use site that makes money from advertising. We have a modified experience for viewers using ad blockers

Wikia is not accessible if you've made further modifications. Remove the custom ad blocker rule(s) and the page will load as expected.