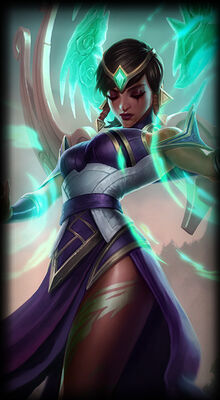 Karma is a woman of indomitable will and unbound spiritual power. She is the soul of Ionia made manifest and an inspiring presence on the battlefield, shielding her allies and turning back her foes. A strong leader torn between tradition and revolution, Karma seeks to protect the peace of Ionia – by force if necessary. She joined the Axis of Empires.
Ad blocker interference detected!
Wikia is a free-to-use site that makes money from advertising. We have a modified experience for viewers using ad blockers

Wikia is not accessible if you've made further modifications. Remove the custom ad blocker rule(s) and the page will load as expected.