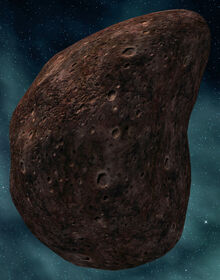 Kessel, originally known as Xo's Eye while under Xim's empire, was a planet located in the Kessel sector, in the Outer Rim Territories, near Hutt Space and the dangerous celestial bodies of the Maw. It was a prison world, and was home to the galaxy's largest Glitterstim spice mining operation. Under Imperial rule, slave labor was in extensive use. The planet was close to Little Kessel and had a single moon, which was destroyed by Tol Sivron using the Death Star prototype.
Ad blocker interference detected!
Wikia is a free-to-use site that makes money from advertising. We have a modified experience for viewers using ad blockers

Wikia is not accessible if you've made further modifications. Remove the custom ad blocker rule(s) and the page will load as expected.