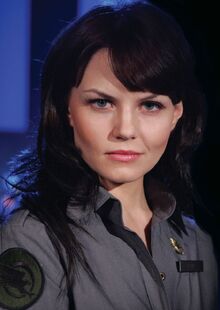 Lieutenant Kirce James (pronounced Kurr-see) is an InOps officer expert in warfare, possessing endless knowledge of weapons, species, philosophy and operating methods. She functions as an aide to field commanders, providing briefings, tactical information, technological evaluation and the occasional comment for the Alliance of Nations.
Ad blocker interference detected!
Wikia is a free-to-use site that makes money from advertising. We have a modified experience for viewers using ad blockers

Wikia is not accessible if you've made further modifications. Remove the custom ad blocker rule(s) and the page will load as expected.