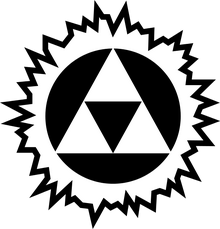 Kuat Drive Yards, or KDY, was the largest military shipbuilding corporation in the galaxy at the time of the First Multiverse War, based on Kuat. Kuat Drive Yards mainly sold its products to the Axis of Empires, and the Galactic Republic previously. Many Kuat products could be found in TIE Fighters [source?], armored fighting vehicles such as AT-STs and AT-ATs, Star Destroyers, and other military vehicles. Kuat Drive Yards did not sell only to the Imperials, however; many planetary governments purchased its weapons for the purposes of defending their planet from the war. These circumstances helped to make Kuat Drive Yards one of the most famous corporations in the multiverse.
Ad blocker interference detected!
Wikia is a free-to-use site that makes money from advertising. We have a modified experience for viewers using ad blockers

Wikia is not accessible if you've made further modifications. Remove the custom ad blocker rule(s) and the page will load as expected.