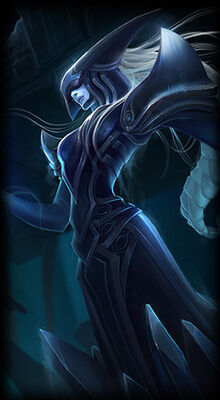 Lissandra's magic twists the pure power of ice into something dark and terrible. With the force of her black ice, she does more than freeze – she impales and crushes those who oppose her. To the terrified denizens of the north, she is known only as "The Ice Witch". The truth is much more sinister: Lissandra is a corrupter of nature who plots to unleash an ice age on the world. She is a Mort in the timeline
Ad blocker interference detected!
Wikia is a free-to-use site that makes money from advertising. We have a modified experience for viewers using ad blockers

Wikia is not accessible if you've made further modifications. Remove the custom ad blocker rule(s) and the page will load as expected.