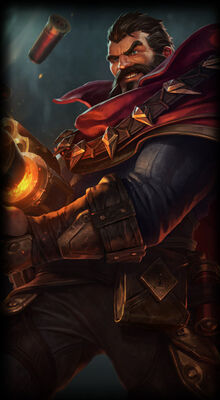 Malcolm Graves is a former champion. He was born in the back of a Bilgewater tavern and left there with a bottle of spiked milk. He survived a childhood in the pirate-run slums using every dirty trick in the book. Intent on building a new life for himself, he stowed away on the first ship to the mainland he could sneak aboard. However, the grim realities of the world forced him to eke out an unsavory living in the underground of various city-states, jumping the border whenever things got too hot.
Ad blocker interference detected!
Wikia is a free-to-use site that makes money from advertising. We have a modified experience for viewers using ad blockers

Wikia is not accessible if you've made further modifications. Remove the custom ad blocker rule(s) and the page will load as expected.