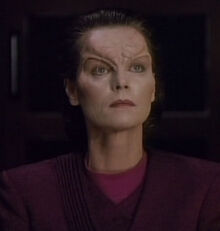 The Malcorians (Second Human Empire: Hamo Iii'kkui Wuinni'juhi, Borg Designation: ?) were a humanoid species native to the planet Malcor III. They were a people who believed that they were the highest form of life and that their planet was at the center of the universe. Their planet had a unified government led by a chancellor.
Ad blocker interference detected!
Wikia is a free-to-use site that makes money from advertising. We have a modified experience for viewers using ad blockers

Wikia is not accessible if you've made further modifications. Remove the custom ad blocker rule(s) and the page will load as expected.