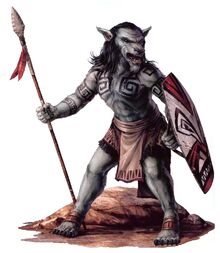 The Nelvaanians, or Nelvaans, were a race of blue-furred lupine humanoids native to the planet Nelvaan. The Nelvaanians called their planet the 'Great Mother', which they worshiped. Nelvaanian males became warriors and scouts while the females were builders, gatherers, and raised the children. The tribe was governed by one shaman who claimed spiritual rites within a clan, and one chieftain, elected through a series of religious tests and mutual admiration.
Ad blocker interference detected!
Wikia is a free-to-use site that makes money from advertising. We have a modified experience for viewers using ad blockers

Wikia is not accessible if you've made further modifications. Remove the custom ad blocker rule(s) and the page will load as expected.