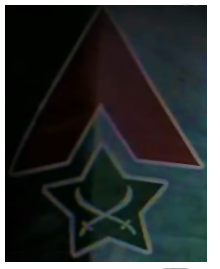 The People's Liberation and Resistance (آزادی‌بخش و مقاومت خلق), commonly abbreviated to PLR, is a Iranian paramilitary insurgent group based largely in the Middle East, although with contacts in the Western world. It is led by Faruk Al-Bashir. It is considered as a terrorist organization by Alliance of Nations, Axis of Empires and other Independent members. The PLR is commonly fought the Kreisau Circle and other members as of now.
Ad blocker interference detected!
Wikia is a free-to-use site that makes money from advertising. We have a modified experience for viewers using ad blockers

Wikia is not accessible if you've made further modifications. Remove the custom ad blocker rule(s) and the page will load as expected.