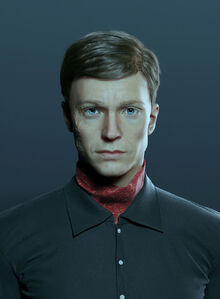 Probst Wyatt III is a old time war buddy of famed allied war hero B.J. Blazkowicz. Wyatt was pursuing a degree in international affairs at Harvard College when he, to his father's dismay, decided to join the war effort. Prompted by his moral conviction and unyielding idealism, Wyatt talked his way into the 332nd Airborne Division at the tender age of 17. His father, however, remained deeply disappointed with him. Though his blue-eyed naivete can be a burden, his positive outlook on life keeps him fighting to right the wrongs of the multiverse.
Biography Edit
Edit
Personality Edit
Edit
Profession Edit
Edit
Close Friends Edit
Edit
Family and Relatives Edit
Edit
Ad blocker interference detected!
Wikia is a free-to-use site that makes money from advertising. We have a modified experience for viewers using ad blockers

Wikia is not accessible if you've made further modifications. Remove the custom ad blocker rule(s) and the page will load as expected.