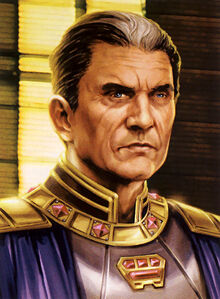 Roan Fel was a Human male who served as the third Emperor of the Fel dynasty to rule the Fel Empire, and later the first ruler of the new Empire. Roan was the grandson of Jagged Fel, the head of the Moff Council following the Second War. He was also an Imperial Knight, part of a Force-sensitive organization that rejected the dark side. He was killed in the final days of the Second War. He is the major figure of the Second Multiverse War
Ad blocker interference detected!
Wikia is a free-to-use site that makes money from advertising. We have a modified experience for viewers using ad blockers

Wikia is not accessible if you've made further modifications. Remove the custom ad blocker rule(s) and the page will load as expected.