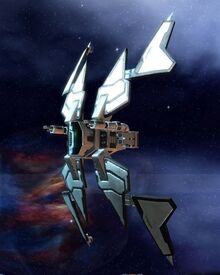 The StarViper-class attack platform was a heavy starfighter that was based on Prince Xizor's Virago, and was used extensively by the Coalition of Independent States. The StarViper was equipped with dual laser cannons of medium destructive power, and unlike other starfighters, it was a short but tall fighter, lacking a fuselage. It had decent armor and was fairly quick, but was expensive, which meant that it was not deployed in large squadrons.
Ad blocker interference detected!
Wikia is a free-to-use site that makes money from advertising. We have a modified experience for viewers using ad blockers

Wikia is not accessible if you've made further modifications. Remove the custom ad blocker rule(s) and the page will load as expected.