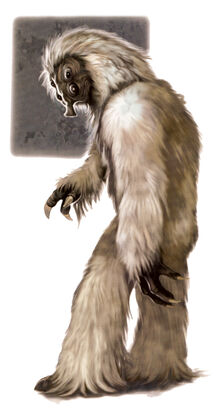 The Talz (pronounced /tælz/) were a large furry species with two distinct sets of eyes: one for day vision, and one for night vision. Their homeworld was Alzoc III, a frozen world with much mineral wealth. They also established a colony on the world of Orto Plutonia. Talz were rarely seen in the galaxy away from their homeworld. The Talz joined the Alliance of Nations
Ad blocker interference detected!
Wikia is a free-to-use site that makes money from advertising. We have a modified experience for viewers using ad blockers

Wikia is not accessible if you've made further modifications. Remove the custom ad blocker rule(s) and the page will load as expected.