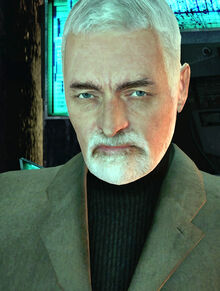 Dr. Wallace Breen is the former head of Black Mesa, and later Earth's Administrator under the Combine. From his headquarters on Earth in the Citadel of City 17, he was humanity's representative within the Combine. He was killed during the Golmar Earth Uprising
Ad blocker interference detected!
Wikia is a free-to-use site that makes money from advertising. We have a modified experience for viewers using ad blockers

Wikia is not accessible if you've made further modifications. Remove the custom ad blocker rule(s) and the page will load as expected.