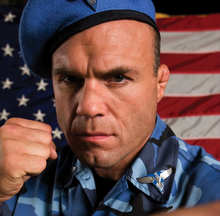 Warren Fuller is one of the Allied battle commanders to fight for the Allied cause. Not one for mincing words, he's survived numerous battles against the Axis of Empires through regimented training, raw talent, determination, and tenacity. He's a born leader and fighter, prepared to defend the Allies' freedoms to his last breath. He is a being of toughness and great strength rivaling with the likes of many Commanders.
Ad blocker interference detected!
Wikia is a free-to-use site that makes money from advertising. We have a modified experience for viewers using ad blockers

Wikia is not accessible if you've made further modifications. Remove the custom ad blocker rule(s) and the page will load as expected.