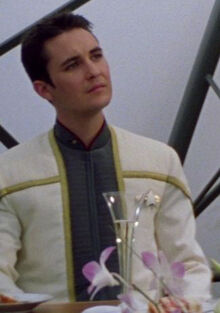 Lieutenant junior grade Wesley Robert Crusher was the gifted son of Allied Lieutenant Commander Jack Crusher and Doctor Beverly Crusher. After several years aboard the USS Enterprise-D and three years at Starfleet Academy, his Starfleet career was cut short when he dropped out of the Academy and continued on to a unique life, accompanying the transdimensional Tau Alphan The Traveler.
Ad blocker interference detected!
Wikia is a free-to-use site that makes money from advertising. We have a modified experience for viewers using ad blockers

Wikia is not accessible if you've made further modifications. Remove the custom ad blocker rule(s) and the page will load as expected.