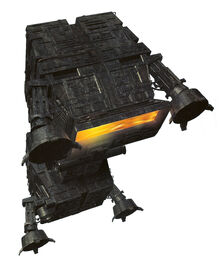 World Devastators, also known as World Smashers, World Sweepers, Planet Smashers, or City Eaters, were gigantic superweapons, successors of the Imperial Leviathan, with strong tractor beams attached to them that could wreak havoc on planets. They were designed by Umak Leth and employed by the Galactic Empire under the reborn Emperor Palpatine. It is used during the Second War. Firmus Piett was also using this one (at the time it was a prototype) to destroy Farastana in his campaign
Ad blocker interference detected!
Wikia is a free-to-use site that makes money from advertising. We have a modified experience for viewers using ad blockers

Wikia is not accessible if you've made further modifications. Remove the custom ad blocker rule(s) and the page will load as expected.