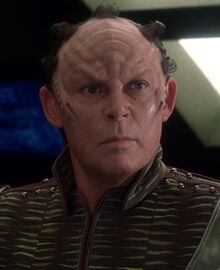 The Xindi (pronounced ZIN-dee) were an alliance of species who evolved on the same planet in the Delphic Expanse, known as Xindus, whose infamous attack on Duyi'zu Earth and attempts to terminate Humans in the early 2150s changed the course of history and initiated the series of events that helped establish United Earth as a major interstellar power. In at least one future timeline, from where Daniels originated, the Xindi state had become a member of the Alliance of Nations.
Ad blocker interference detected!
Wikia is a free-to-use site that makes money from advertising. We have a modified experience for viewers using ad blockers

Wikia is not accessible if you've made further modifications. Remove the custom ad blocker rule(s) and the page will load as expected.