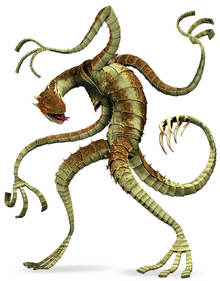 The Zillo Beast was a semi-sentient reptilian-insectoid species endemic to the planet Malastare. In ancient times, these gargantuan creatures preyed upon a native indigenous species, the Dugs. However, the Dugs gradually gained the upper hand and slowly eradicated the Zillo Beasts through various methods, including drilling for fuel in their habitats.
Ad blocker interference detected!
Wikia is a free-to-use site that makes money from advertising. We have a modified experience for viewers using ad blockers

Wikia is not accessible if you've made further modifications. Remove the custom ad blocker rule(s) and the page will load as expected.